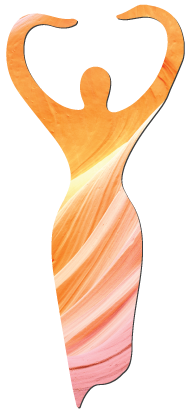 The Guide to The Frontier Inside™
Are you a woman with burning desire to serve, have a message that will benefit All Creation, and the call to action to make it happen, but don't know how?
Reclaim your true power
Sometimes the changes that happen in our lives seem random, but in my experience they are part of a larger logic, a journey to our most authentic selves.  It can be hard to see that larger logic, the big picture of our lives. We ALL have blind spots when it comes to seeing ourselves clearly, seeing the WHOLE picture.  This is why we need each other to reflect one another!
In a left brain culture, we have systematically been taught to devalue the input of our right brain…the half of our brain that senses the big picture, makes meaning of our lives, and processes mystical experience.  My own life experience is to have "recovered" my right brain's vast stores of wisdom, through my professional training as an educator, leader, mentor, Brain Gym and Psych K practitioner, and 25 years of practice.  As a Whole Brain Integration expert, I can see things that perhaps you can't see…None of us can know all of the mysteries of the universe, but as a keen observer of patterns and a meaning maker, I can reflect back to you what I see.
You are the source of your life; you cannot escape your own brain.  It is at the level of the source that things begin to change, a ripple effect that reaches everything your life touches.  We are psycho-spiritual-social-physical-emotional-mental beings.  By integrating our brain, we integrate our life.  My intention is to assist you to access your own inner wisdom. You have the answers that you need to your most pressing questions.
Are you feeling burdened by some invisible force, no matter what you do?
Do you have a sense that you are undergoing a profound change?
Are you facing a difficult choice or standing at a crossroads?"
Licia Berry will guide you individually to claim and unapologetically express your authentic voice and purpose, and to SHOW UP in the world!
Energy Coaching
At the intersection of psychology, neuroscience and shamanism, Licia has been practicing subtle energy processes personally and professionally for 25 years. Called a Wise Woman and Medicine Woman by her indigenous peers, Licia has has a natural gift for reading your Original Design and seeing the imbalances that are getting in your way and preventing ease and grace in all areas of your life. A good marriage of science and spirit, Licia's interest is in providing effective treatment in the old ways, backed up by evidence-based approaches.
Vision Quest
Your life has meaning, an epic story of your unique journey…and there is a part of you that knows the map…and it points the way Home. Our stories truly do have meaning….the things that occur in our life, the obstacles in our path, the triumphs as we overcome them… these are our healing stories, our hero/ine's journeys. It is our right brain, our "spiritual brain", that understands this truth. In this session, I will help you find and read the map that you've made with your life; together, we will discover the meaning, the making of a hero/ine, and you will be reminded of the wonder of your epic journey!
Ancestral Lineage Healing
From an indigenous perspective, we are carrying our ancestry in our bodies, and we come in through the ancentral lines and pick up anything that is unresolved by those who came before us, like going through a spider web. The medicine person of the tribe would go into the other worlds when someone died to make sure all things were resolved so their descendants would not have to carry that burden. Now, 5-7 generations later, we do not do this any more, and we have 5-7 generations of people who have been carrying the burden left unresolved by all who came before them.
Inner Tribe™ Work
A supportive, loving and very swift integration technique with Mothering at the heart, Inner Tribe work is Licia's own blend of the ancient art of shamanism, whole brain neuro-science and psychology. Shamanism is the oldest medicine in the world, relying on the heart and skillful handling of parts of self. Whole brain neuro-science is the neural basis of the nervous system, the network of our electrical and subtle energetic, luminous body. Psychology is the study and practiced handling of the mental components of our mind. With a marriage of these techniques, Licia has developed an effective and pleasant process that lovingly supports a return to wholeness and moving forward in one's life with clarity and purpose. Instant, gentle, positive change…has to be experienced to be believed.
Brain Balancing
YOU HAVE IMMEDIATE ACCESS…to answers and to your inner peace. When our conscious and our subconscious do not agree, we can self-sabotage, expending life energy and getting frustrated at our lack of progress. It is then up to us to bring our conscious and subconscious into agreement through gentle balancing of the neural pathways where habitual thought patterns travel. My certification in Psych-K (Psychology-Kinesiology) and use of Brain Gym in my practice enable me to lead you through gently balancing the subconscious energy patterns that prevent you from moving gracefully into your actualized life. This technique is life changing.
Illumined Collage Interpretation
I facilitate you while you utilize creative approaches to access your own deeper wisdom through my patent-pending "Illumined Collage" process. Collage work and other art forms, ritual and intention may be part of the creative process as you reveal your inner brilliance to yourself. I then study the images the right brain has chosen, translating the symbolism and the larger story that your collage has told. Note: I offer suggestions about what I see, but only you, the collage artist, can fully discern its meaning. I schedule appointments with individuals who wish to review and explore personal meanings in their art. A powerful experience! Illumined Collage sessions are priced per individual. To have me create an Illumined Collage for you, see my Spirit Collage service.
READY TO LIVE YOUR PURPOSE, MISSION, VISION?
If you decide to continue with me, I offer individual support, healing and mentoring, utilizing the modalities that are appropriate for your unique situation. I offer subscription services and mentoring packages for those eager to grow.
Escape and Heal
A retreat and education center, located east of Tallahassee, offers a transformative experience in a serene natural landscape. Working with Nature Intelligence and The Original Inhabitants, the center amplifies the potential for personal growth through its programs and activities. It's a truly magical place that shouldn't be missed.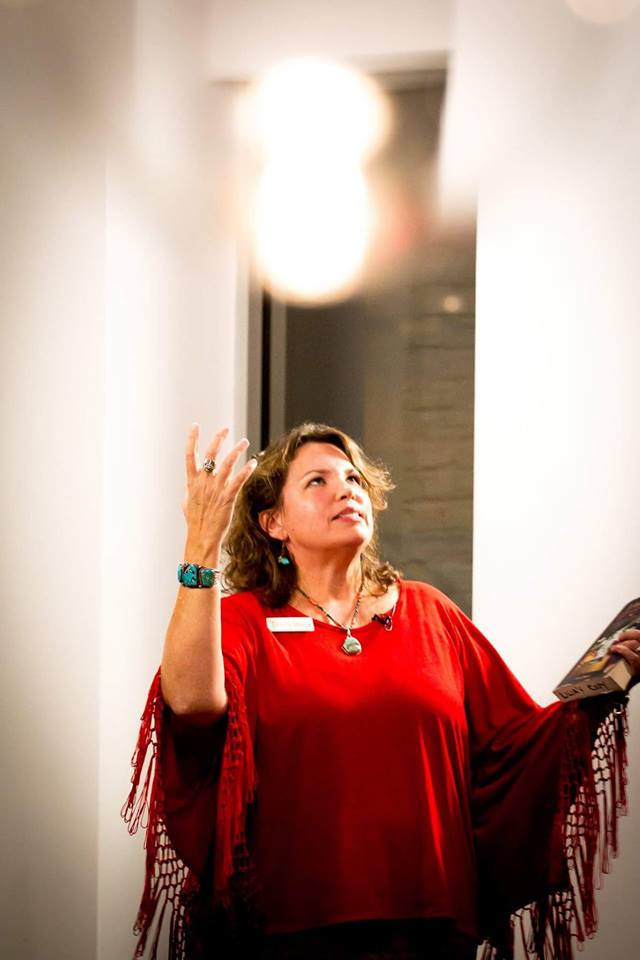 HeartSong
Institute™
HeartSong Institute™ is the culmination of the library of courses by original content creator Licia Berry. Licia's courses cover themes of world evolution, personal power, whole-brain attainment, land-based learning, leadership, and ancestral knowledge. Taught internationally since 1990, the HeartSong Institute™ material has touched the lives of thousands through group programs and on-demand options.
Learn More
Testimonials
What They Say

Licia Berry is an exquisitely gifted healer and visionary. I tested her many times at the beginning of our work together to assess whether she is the real deal, and my friends, she is. Truly authentic, truly aligned with her intuition and ability to share her gift with others to support their healing. Thank you, Licia, for your original contribution through your work. You have my highest and unconditional recommendation.
Sara Gottfried, M.D.
New York Times best selling author of "The Hormone Cure: Reclaim Balance, Sleep, Sex Drive and Vitality Naturally with the Gottfried Protocol"
You are a magnificent woman and leader. You channel Great Mother in a clear, grounded, authentic, powerful and loving way. You embody your teachings so deeply and your radical devotion to your path is so inspiring and rare.
Marcia Mariner
As the leader of a growing company I am always being stretched into the next best version of myself. I came to work with Licia because I was burning out yet my vision was still strong. I knew there had to be a better way and as the leader it had to start with me. With Licia's help I have learned how to claim my role as the leader in a stronger yet gentler way. Establishing boundaries with team and family for a win win has enabled greater self-care so I am better able to handle the complexities of growth with grace and ease.
Sue Thompson